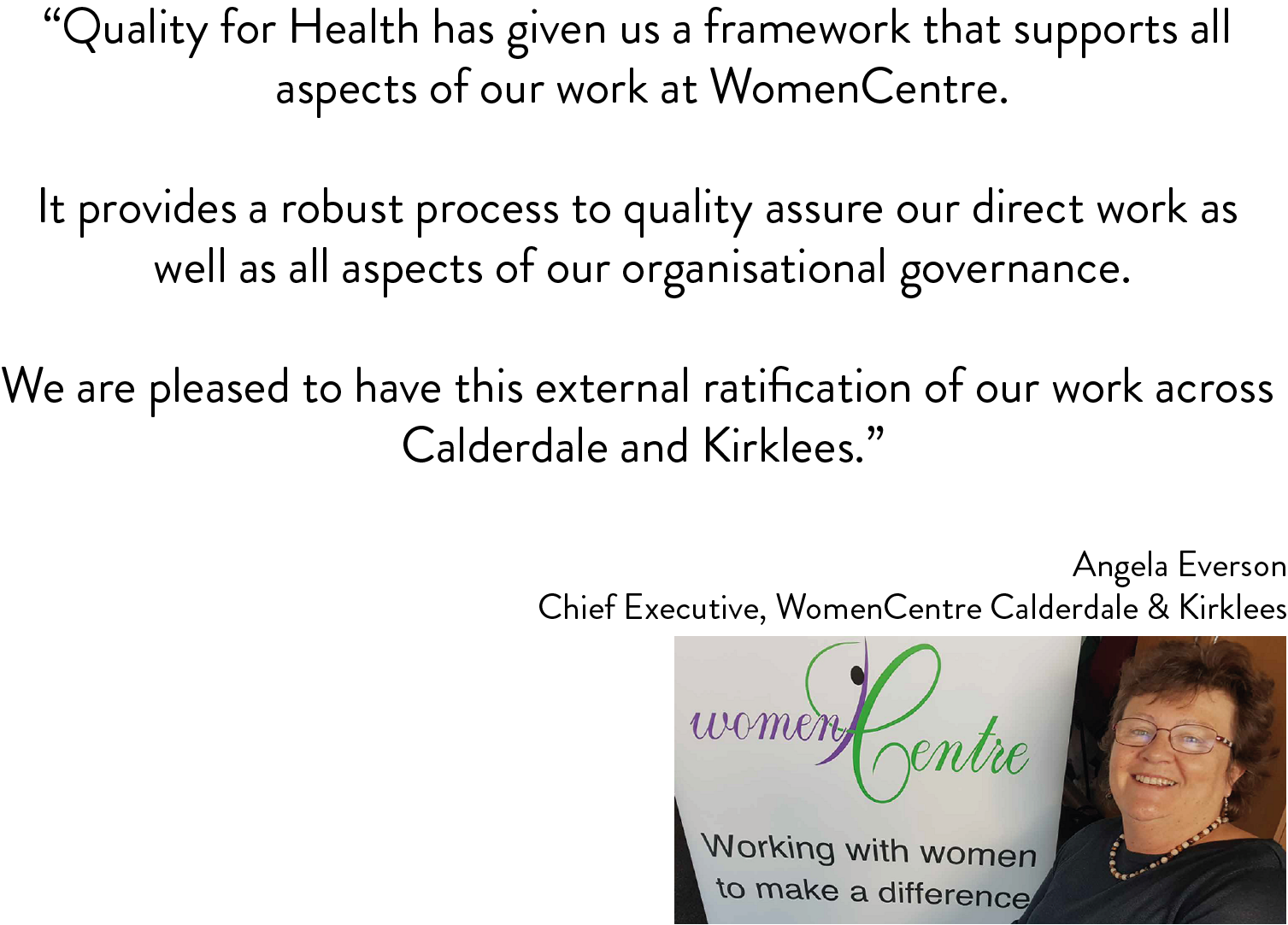 Are you delivering Health and Wellbeing services?
Are you looking to build confidence and demonstrate your commitment to quality to service users, funders and within your organisation?
Quality For Health is the national quality assurance standard specifically designed by the Voluntary and Community sector for the sector – to support groups and organisations delivering Health and Wellbeing services clearly identify the difference they are making to their services users through quality service delivery.
Quality For Health enables organisations to efficiently demonstrate:
High Quality Services

Putting Service Users at the Centre of delivery

Planning Effective Services based on Need

Robust Governance and Management

Confidence in Providing a Safe Environment

Positive Workforce Development

Commitment to Continual Improvement

Equality Act Compliance

Quality and Confidence to Commissioners

Alignment with local, national strategies and operational policies.
Quality For Health is a flexible standard that can be tailored for your organisations needs. Based on your organisation's size and service delivery, the Quality For Health team can help determine which level would be right for you to work towards.
To find out the process of Quality For Health and what is included when you sign up, please click here.
Download the Quality For Health information leaflet
If you would like to find out more please contact us on 01422 348777 or email info@qualityforhealth.org.uk